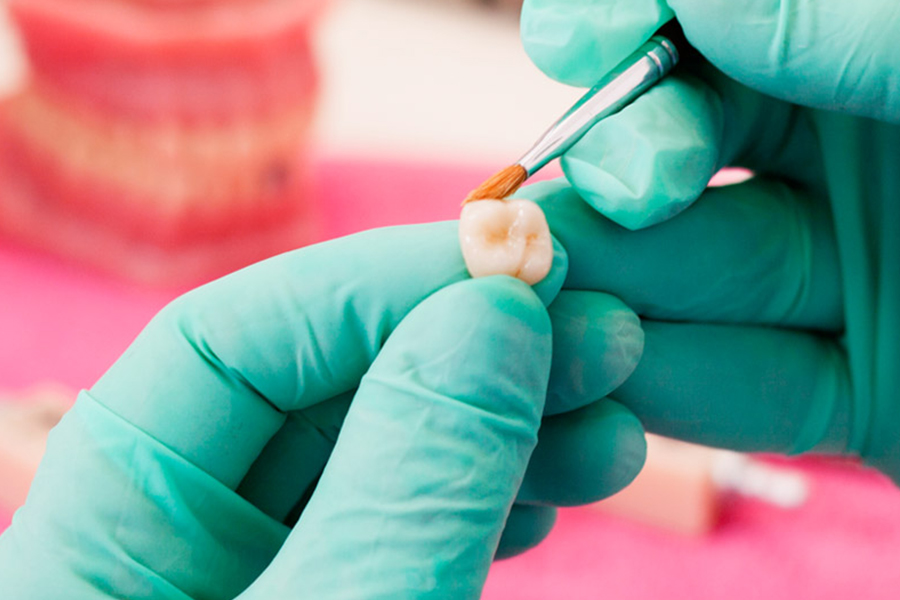 Crowns
A crown is a type of cap that completely covers a real tooth.
It's made from resin, metal, metal covered with porcelain or porcelain and is fixed in your mouth. Crowns can be fitted where a tooth has broken, decayed or been damaged, or just to make a tooth look better.
To fit a crown, the old tooth will need to be drilled down so it's like a small peg the crown will be fixed onto. Usually it can take some time for the lab to prepare a new crown (up to 2 weeks), so the crown is not fitted on the same day. However at Bicester Dental Care we have the technology to offer a Same Day Crown.
Same Day Crowns
Are you too busy for two dental visits? Bicester Dental Care and Implant Centre can quickly restore damaged teeth in one visit with natural-looking ceramic crowns.
Our state-of-the-art imaging and on-site technology allow us to create your custom crown in a single office visit. No more temporary crowns followed by additional office visits for permanent crowns.
• Single-visit convenience
• High-tech accuracy
• Natural, tooth-colored crowns
• Metal free
• Preserves more healthy tooth material
• Extremely precise for long-lasting, natural results
We use CAD/CAM (Computer Aided Design/Computer Aided Manufacturing) technology that houses a camera, computer and milling machine in one instrument. Digital imaging captures a picture of the damaged tooth and eliminates the need for uncomfortable alginate impressions.
The optical "impression" is transferred and displayed on a color computer screen, where the dentist uses 3D technology to design your new crown. Then, CAM takes over and creates the crown while you wait. The dentist bonds the crown to the surface of the old tooth, and you're ready to go. The whole process takes about one hour.
There are more than 20 years of clinical research and in-practice experience behind this technology. We are pleased to offer this high-tech solution at more affordable prices in the following practices: