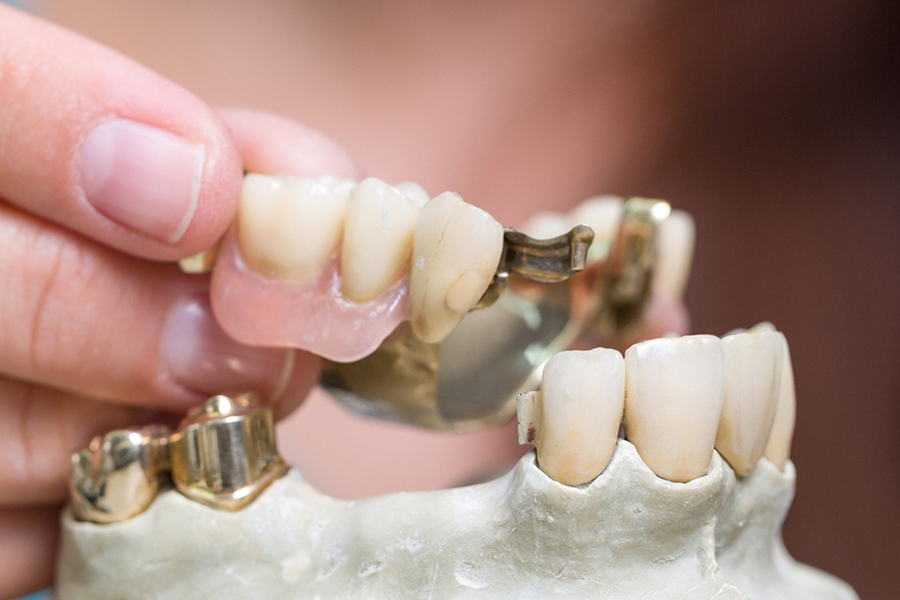 Dentures
Dentures are worn to replace lost or missing teeth. If all the teeth are missing in a jaw, a full denture is required, but a partial denture may be suitable if you have gaps between remaining teeth. Most dentures fix securely to your gums but
are removable. However, we can provide others that attach onto teeth or
dental implants.
If you have lost some or all of your teeth, dentures can improve the way you chew, speak and look. Like many dental treatments, they can significantly improve your general health and your confidence.
After examining your mouth and teeth, your dentist will discuss all your treatment options in detail with you. We also offer a bespoke denture service in partnership with our aesthetic partners, Morrison Aesthetic Restorations. If you decide to proceed, you will be provided with a written treatment plan specifying the procedure, your treatment schedule and all costs.
At your first appointment, your dentist will take an impression of your mouth: top and bottom. A technician uses this impression to construct a model of your jaws and any remaining teeth so the denture can be made to your exact size and fit. Sometimes a trial set of dentures is made first to ensure the final set are comfortable and allow you to bite and chew effectively.